December 21, 2016
Export to BCCvL
This option will take any mapped point layer in the Spatial Portal and export it to the Biodiversity and Climate Change Virtual Laboratory site (BCCVL). You would use this option only after cleaning/filtering your data to ensure that all records are fit for purpose for the analyses planned within bccvl. For example, you would want to remove duplicate records, records with poor spatial and temporal resolution or possibly records that have user assertions (user annotations) for say an SDM.
The primary way of cleaning records is to use the legend of the point layer, and select that facet (indexed variable) from the dropdown box to the right of "User defined colour". You may want to examine some of the original Darwin Core terms such as "collectedBy" or "year". You will certainly want to examine all of the "Record issues" and other facets in the class "Assertions". The ALA andBCCVL run joint workshops on the issues around filtering data in the ALA's Spatial Portal and analysing it in the BCCVL. To learn more, email suport@ala.org.au.
After clicking on "Export to bccvl", you will get a window that will ask you to either login in to BCCVL or to create a new account.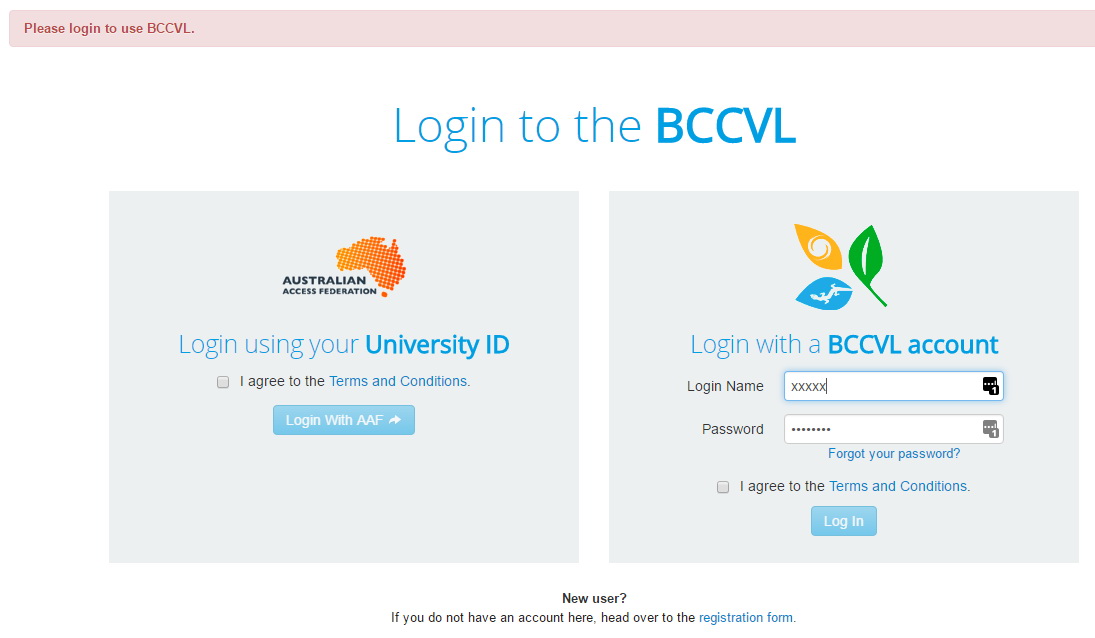 Login to BCCVL or create a new account
After you login, you will then be asked to authorize the ALA to access your BCCVL account so that the point layer can be exported there…You can authorize or deny. If you deny, then the only way to get filtered ALA data to the BCCVL is to export it from the Spatial Portal as a CSV file and then import it after login into BCCVL. "Authorize" makes the process simple.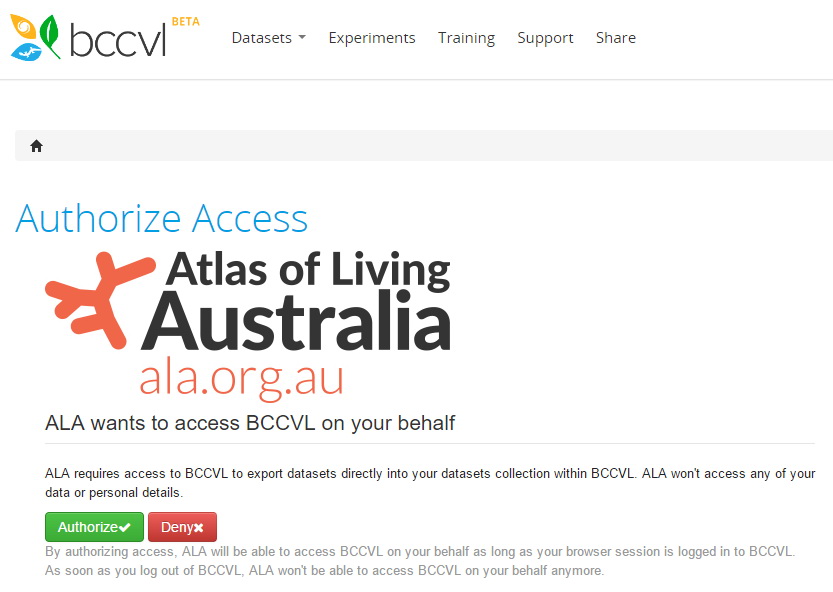 Authorise access to BCCvL
After you authorize access of the Spatial Portal to BCCVL, the Spatial Portal will display a window detailing all of the mapped point layers.
The layer to export to BCCVL will usually be the last (top) point layer as the older versions will usually represent partially filtered versions of that final layer.
Select the point layer or layers that you want to export to BCCVL for analyses and press the "Next" button as shown below.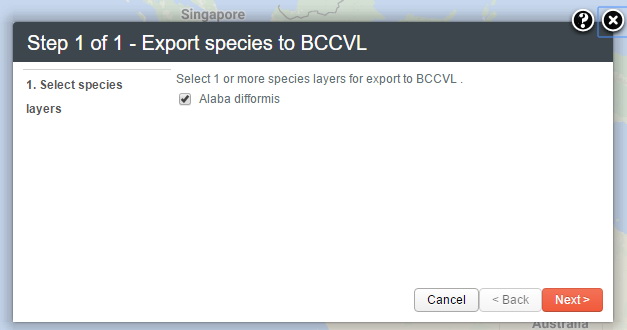 Select the point layer to export to bccvl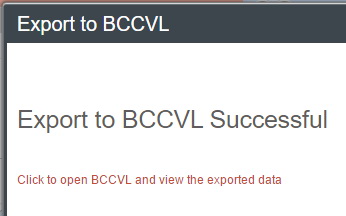 Export to bccvl succesful
If the process goes to plan, you should see a new window that shows that the export has been successful. This window contains a link to BCCVL. If you click on it, you will be taken directly to your data pages in BCCVL and the layer name should be first on the list.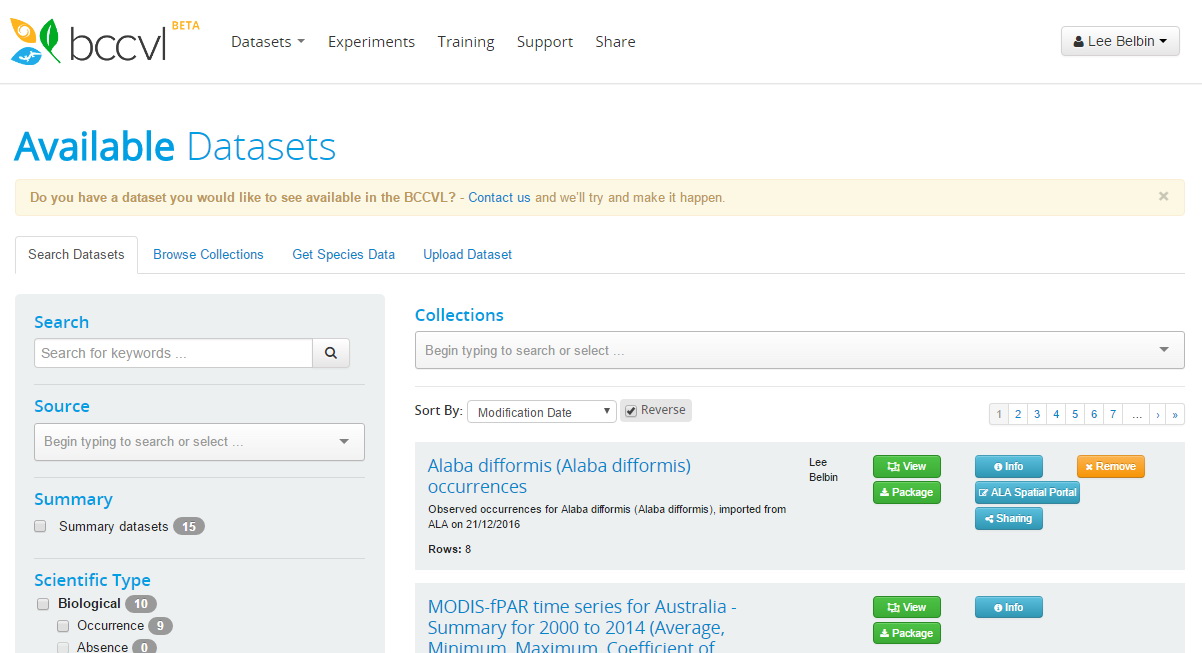 Exported point layer in bccvl data