January 30, 2012
The map can be downloaded in a variety of formats for print quality use in documents or to preview on the screen. The 'Download map' is available as one of the Map Options in the LHS Legend Pane, and from the menu option Export Map.
Export Map
To export a map directly for previewing or download, on the menu select 'Export' and then 'Map'.
Export Map menu option
Map Options
To preview or download a map from the Map Options pane, press the 'Download map' button.
Export Area download map
Both methods evoke the Download map dialogue window
Enter a caption for the map; the date is included as part of the caption.
Choose whether to overlay a longitude / latitude grid over the map.
The image formats are: jpg, pdf and png.
The image resolutions are: screen (low resolution) and print (high resolution).
Then press the 'Preview' or 'Download' buttons.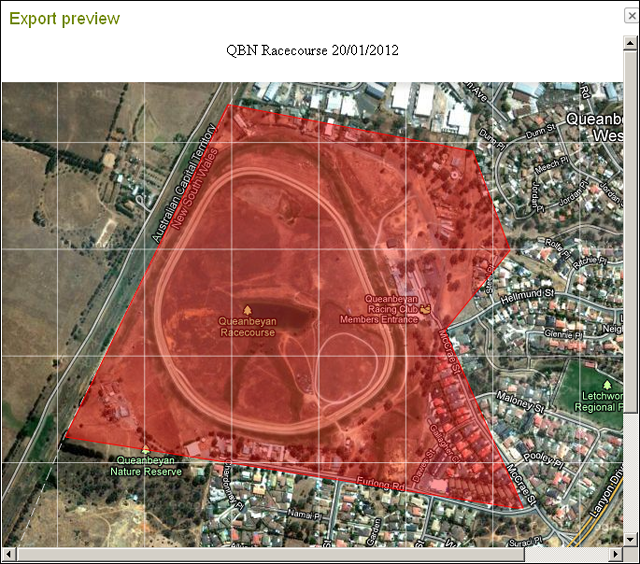 Press the Preview button to preview the map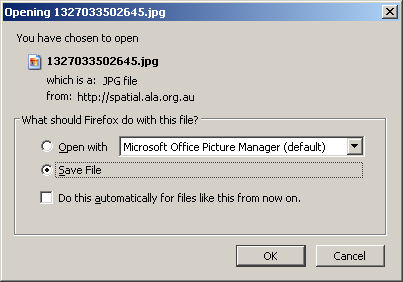 Press the Download button to save the map zip file to your file system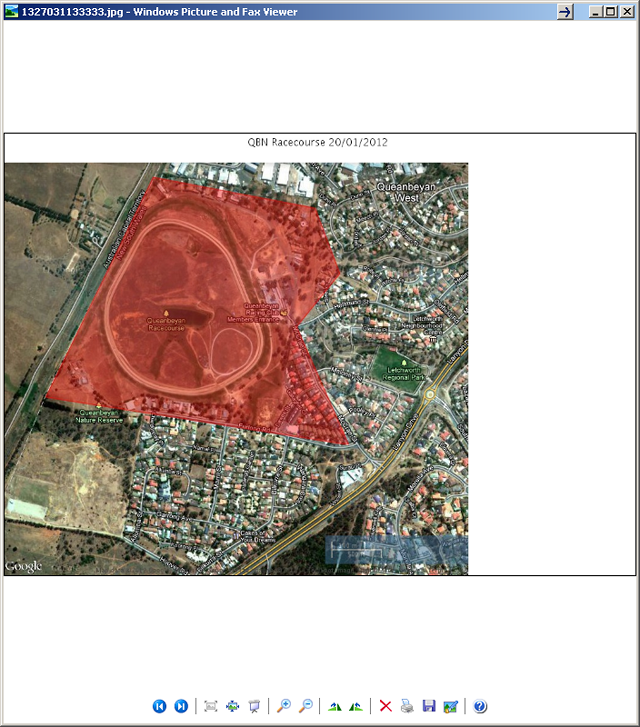 Viewing the saved image file
 Maps for Publications
If you are seeking a way to produce a small map of say a species or assemblage distribution, keep it simple. Here are some ideas that should be useful for producing simple maps-
Select the Outline basemap option in the legend. This provides for black country boundaries on a white base; ideal for publication
If desired, use Add to Map | Layers to add States and Territories, IBRA, IMCRA or similar simple polygon layer. Choice obviously depends on what you want to show.
Use Add to Map | Species to map a species or assemblage to map the occurrence records
Use the legend parameters to ensure the points are rendered as you want them
Zoom and pan to display the area of interest
Use Export | Map

Add optional caption. Usually leave blank for publication
Optional grid overlay. Usually better not to use this.
Select PNG format as this is lossless.
Select Print resolution. At the moment, we are limited to 200 dpi but it is hoped that we will add up to 600 dpi in the future. This will come at the cost of losing the WYSIWYG function as there are aspects of the rendered layers that will not be supported by resolutions above 200 dpi.
Press 'Download'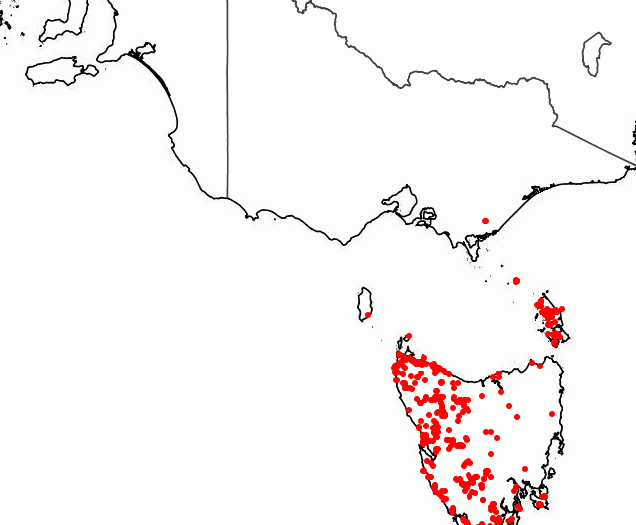 Example of a distribution map for publication